" I believe trees are the answer to many questions about the future of human civilization and the preservation of the environment. Questions like, What is the most environmentally friendly material for home construction? […] How can we make this earth more green and beautiful? The answer to all these questions and more is trees. "

Dr. Patrick Moore, co-founder of Greenpeace
Excerpted from Confessions of a Greenpeace Dropout: The Making of a Sensible Environmentalist
Meet Moulures Algonquin Mouldings
Manufacturer of mouldings and wood components proudly sourced from the North American forest ecosystem, specializing in the highest quality hardwood and softwood species. Our manufacturing site is located in Mirabel in the province of Quebec in Canada and proudly employs 75 people to provide a product that meets and exceeds our customers' expectations. Through our website, you can find out a little more about our story.
A team working for a production adapted to your needs
Our dedicated team specializes in producing specific products on a large scale, providing our customers with the highest quality products. Our range of products goes from mouldings, stair treads, shutter components to drawer and door components. We transform our products using state-of-the-art automated machinery to serve our customers spread across the four corners of the globe.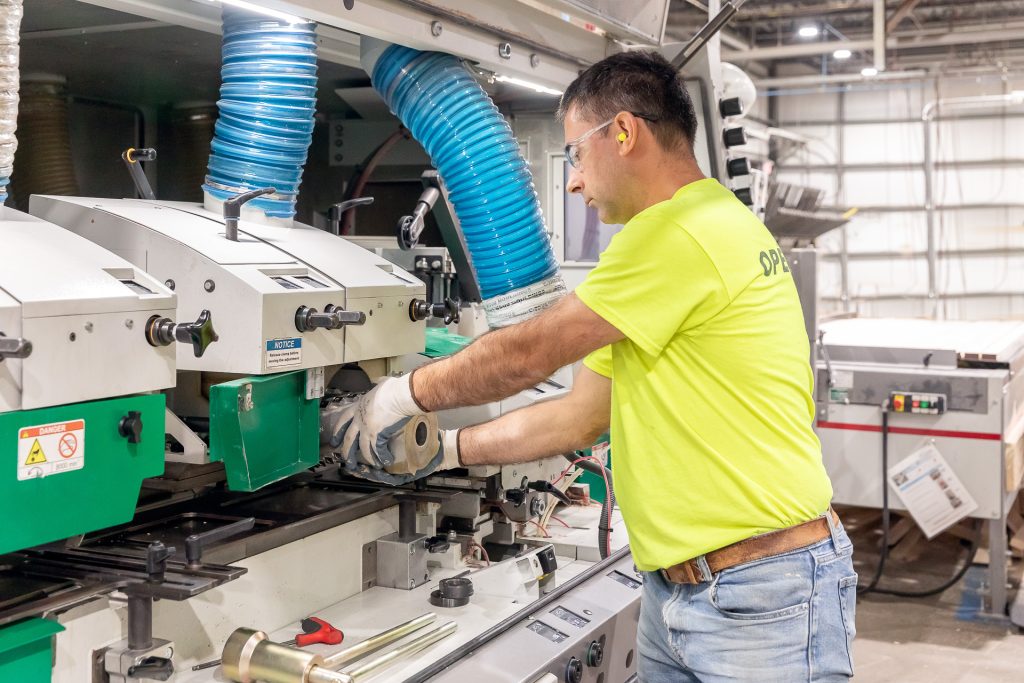 ENVIRONMENTAL RESPONSIBILITY
We are a zero waste company. Every wood reject is reused and transformed into energy using biomass technology.